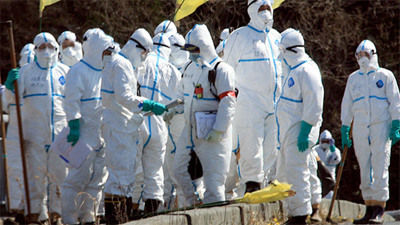 Medical professionals publish report highlighting post-Fukushima mortality spike.
Physician Janette Sherman, M.D. and epidemiologist Joseph Mangano published a report Monday highlighting a 35% spike in northwest infant mortality after Japan's nuclear meltdown.
The report spotlighted data from the CDC's Morbidity and Mortality Weekly Report on infant mortality rates in eight northwest cities, including Seattle, in the 10 weeks after Fukushima's nuclear meltdown.
The average number of infant deaths for the region moved from an average of 9.25 in the four weeks before Fukushima' nuclear meltdown, to an average of 12.5 per week in the 10 weeks after. The change represents a 35% increase in the northwest's infant mortality rates.
In comparison, the average rates for the entire U.S. rose only 2.3%
.