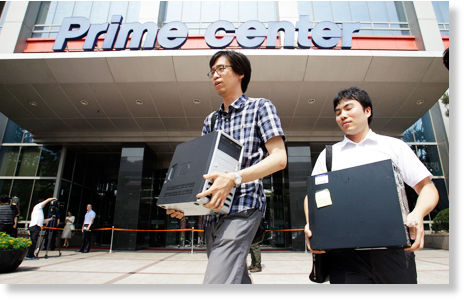 Authorities in Seoul, South Korea, ordered the evacuation of a 39-story office building Tuesday after occupants reported that it shook for about 10 minutes, local media reported.
There was no seismic activity reported at the time of the tremors, which began about 10:10 a.m., according to a report in The Korea Times.
"I fled the building with everyone else while it was shaking up and down. It almost made me feel dizzy," Lim Joon-hee, who works on the 20th floor of the building,
told the Yonhap News Agency
.
About 3,000 people were in the building at the time. All were evacuated, and the building, whose tenants include offices, retailers and a theater, will remain closed for up to three days while it undergoes safety inspections, local media reported.