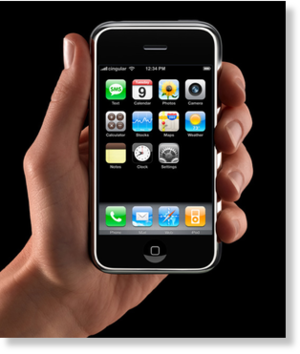 App gives details of protests, links to news
Facebook removed similar page-minister
An Israeli minister has asked Apple Inc (AAPL.O) to remove an Arabic-language application from its iTunes store that calls for a Palestinian uprising.
In a letter to Apple CEO Steve Jobs, Public Diplomacy Minister Yuli-Yoel Edelstein said the application "ThirdIntifada" -- a reference to a future Palestinian uprising
-- passed on information about protests, some violent, planned -- passed on information about protests, some violent, planned against Israel.
"I am convinced that you are aware of this type of application's ability to unite many toward an objective that could be disastrous," Edelstein wrote in the letter seen by Reuters.
The application offers users a stream of news stories and editorials in Arabic, announces upcoming protests, and includes links to nationalistic Palestinian videos and songs.
Edelstein said the developers of the application had opened a similar page on Facebook three months ago that called for an uprising against Israel through the use of lethal force.
Edelstein said he complained to the social network which removed the page.
Israel has faced two large protests in recent months that turned deadly when Palestinians in Syria and Lebanon, spurred on by calls over the internet, tried to breach its borders.
Israeli Deputy Foreign Minister Danny Ayalon said the creation of the Apple application and the Facebook page marked a new pattern in attempts to provoke violent attacks against the state.
"Companies like this that have a global reach also have a responsibility, and they are aware of this responsibility, and I am sure that Apple will act in the same way (as Facebook)," Ayalon told Israel's Army Radio.