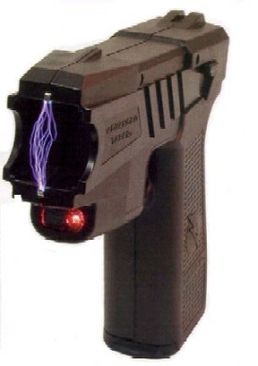 Lorain County, Ohio -Two girls were hitting and pulling each others hair.
No one had a weapon and no one attacked an officer so why were both teens tazed?
That's the question being asked.
It happened in Lorain County outside Whittier Middle School.
13-year old Stephanie Reese was one of the victims.
"Just a rush going through my body. I couldn't move my hands. I couldn't move my body. I was just going crazy," said Stephanie Reese.
Reese admits she was fighting with another girl when a police officer decided he needed to use force to break it up.
"I don't think he had to taze me. There was something else he could have done," said Stephanie Reese. "I was asking for help because I was thinking I was having a seizure I didn't know we were both getting tazed."
Stephannie's mom Brandi says she's filed a complaint.
"Officers are trained to break-up riots. To stop men 10 times their size. I don't understand what harm a 13 year old and a 15 year old could have done to him," said Brandi Atkinson.
Lorain police say the officers actions will be reviewed but that there are no age restrictions on tazering.
"What I don't think people understand is that there are a lot of times when it prevents people from getting hurt. There was a tazer used for a few seconds. The girls stopped fighting and that incident was over," said Lt. Mark Carpentiere.
But mom disagrees.
"I'm not planning to sue anybody. I don't want anybody fired. I want them to make the policies different. I don't think anyone under 18 should be allowed to be tazed," said Brandi Atkinson.