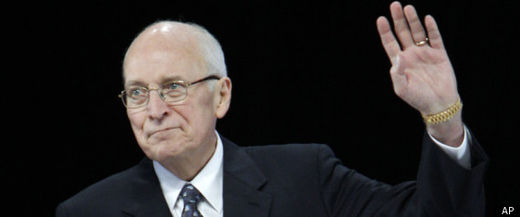 Denver -- The U.S. Department of Justice has sided with attorneys for two Secret Service agents who were sued after arresting a man who confronted former Vice President Dick Cheney.
The department argues that the law protects agents when they're making split-second decisions while protecting the president and vice president.
DOJ documents filed Monday in the 10th U.S. Circuit Court of Appeals support the agents' request that the court overturn a three-judge panel's ruling last month that allows a lawsuit filed by Steven Howards to proceed on First Amendment grounds.
Attorneys general from Colorado, Oklahoma, Utah, Wyoming, South Carolina and Vermont filed similar documents, arguing that the lawsuit would subject local police to lawsuits.
Secret Service agents arrested Howards in 2006, claiming he approached Cheney at a mall in Beaver Creek, west of Denver, and told him his Iraq War policies were disgusting and touched his shoulder.
Howards says in his lawsuit the arrest was done in retaliation for what he said. No federal charges were filed and state charges were dropped.
The court panel ruled that Howards can sue agents Virgil D. "Gus" Reichle Jr. and Dan Doyle on First Amendment grounds but threw out his Fourth Amendment claims of unreasonable search and seizure. The court also ruled that two other agents named in the lawsuit are immune in the case.
"It will impede Secret Service agents' ability to make on-the-spot judgments about threats to these officials without fear of having those judgments subject them to trial or civil liability," the Department of Justice wrote in its brief about the impact of allowing Howards to sue the agents.
The department and attorneys general asked the appellate court to follow other court rulings that found there is no basis for First Amendment lawsuits if law enforcement had probable cause for an arrest.
The San Francisco-based 9th U.S. Circuit Court of Appeals previously issued a ruling similar to the Denver-based appellate court panel that found that law enforcement is not immune to First Amendment rights lawsuits.
"The practical effect of the decision is that officers are no longer shielded for personal liability," Sean R. Gallagher, attorney for Reichle and Doyle said in a statement.
Doyle became disturbed' when he heard Howards on a cell phone saying he planned to ask Cheney, "how many kids he's killed today," according to court documents. The overheard phone call, the exchange between Howards and Cheney, and Howards remaining in the area after the confrontation led Secret Service agents to question and arrest Howards, according to court records.
"No rational human can consider that a threat," said David Lane, an attorney for Howards. "It's called protest and if the vice president can't handle protest, the vice president should stay in an undisclosed location."
Plans to subpoena Cheney and question him are on hold because of the appeals, Lane said.