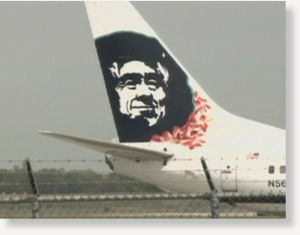 An Alaska Airlines flight headed from Sacramento to Hawaii turned around and landed safely after striking a bird this morning, airport officials reported.
Flight 869 reportedly had engine trouble after the bird strike, but no damage details were available.
The plane, which took off at about 10 a.m., landed safely at Sacramento International Airport and the passengers deplaned.
There was no information available on reboarding or rescheduling for the passengers.