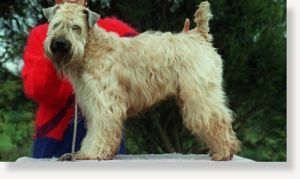 For more than 20 years, candidates running for office in the
Hillbrook-Tall Oaks Civic Association
in Annandale have stood, waved and received polite applause at the annual meeting in June. Everyone votes, eats ice cream, chats with neighbors and goes home.
This past election, to make the meeting move faster, only the names and qualifications of the candidates were announced. Running for president, Ms. Beatha Lee was described as a relatively new resident, interested in neighborhood activities and the outdoors, and who had experience in Maine overseeing an estate of 26 acres.
Though unfamiliar with Lee's name, the crowd of about 50 raised their hands, assuming that the candidate was a civic-minded newcomer. These days, it's hard to get anyone to volunteer to devote the time needed to serve as an officer. The slate that Lee headed was unanimously elected. Everyone ate ice cream, watched a karate demonstration and went home.
Only weeks later did many discover that their new president was, in fact, a dog.
Ms. Beatha Lee is a shaggy, dirty-white
wheaten terrier
.
The news broke in the association's newsletter with Lee's promise to "govern with an even paw." The dog's photo appeared under the heading, "Dog Rules, Humans Apathetic (Pathetic)."
A veritable storm erupted in the bucolic 1950s neighborhood of about 250 families who live in split levels or colonials with about 90 dogs.
"She had a name," said Robin Klein Browder, who grew up in the neighborhood and moved back after she got married. "It wasn't Spot or Rover. It was a first and last name, so everyone thought she was human. I'm not thrilled, I'm embarrassed."
"At first, people would say to me, 'This is crazy!' " said Helen Winter, a director emeritus of the board who is in her 80s and is a major force behind the neighborhood watch, the welcoming committee and the annual block party. "And I'd say, 'It is crazy. Isn't that fun?' It's one of those things that breaks the monotony."
Dave Frederickson, who read the dog's name and qualifications to the crowd at the annual meeting, said: "Many people, like myself, were amused. But some were extremely upset. I've spent a lot of time on the phone explaining things."
The duly elected president is actually the pet of the former president, Mark Crawford, who inherited Beatha (pronounced Bee-AH-tah) in 2008 from his mother and stepfather in Maine.
Crawford had served three consecutive terms as president and, according to association bylaws, could not run for the office again. For weeks leading up to the election, he begged, pleaded and cajoled neighbors to run for the often-thankless volunteer post. No one bit. Newer, younger families told him that they were too busy juggling work, long commutes and kids. And longtime residents, many burned out after losing a bruising zoning battle against a Montessori school in their neighborhood, said they'd already done their time.
Out of sheer frustration, Crawford decided to put up his dog.
"This isn't a power trip," said Crawford, who now serves as vice president under his pooch. "We wanted to send a message to the neighborhood that they needed to get involved and get engaged. That they can't count on the same people to do this year in and year out."
Crawford and the nominating committee carefully scanned Article V of their bylaws on officer qualifications. Resident of the neighborhood: Check. Attained the age of majority: Check (in dog years). "Our charter language did not mention that a human had to serve," Crawford said. "The way it was phrased was very accommodating, to be frank."
Those same bylaws also outline the fairly substantial duties of the president, everything from running meetings and appointing committee members to executing contracts and co-signing checks. Not to mention speaking for the association at public meetings. So how has the canine managed?
"Well, she delegates a lot," Crawford said. "That's what executives are supposed to do - delegate."
The dog occasionally attends the monthly board meetings, usually held the first Tuesday or Wednesday of the month in Crawford's home. "She's sometimes sitting under the table, listening to what goes on," Frederickson said. "Until she gets bored and wants to be let out. I don't know if the board members need to pet her on their way in."
Crawford and the other seven human board members have kept the annual block parties and ice cream socials running without a hitch - the president was too out of sorts to attend.
Other than a few rumblings about speed bumps and tree trimming, it has been a pretty quiet year for the association. "We're dealing with things like trying to get our phone book out," Crawford said. "Pretty mundane stuff."
Over time, the neighbors have come to accept their new leader.
"It doesn't surprise me one bit that a dog is the president - our neighborhood is so dog-friendly," said Meghan Pituch Myers, who moved in a little over a year ago. "We often find ourselves referencing people by their dogs - 'I saw Daisy's mom today at the store.' "
So has the ploy worked? Are people getting more involved?
Crawford said it's too early to tell.
Browder, whose father ran the association when she was a girl and whose husband also served as president, said she might be willing. "If we elected a dog, I'm thinking, okay, maybe I better do my duty," she said.
But if she doesn't, "maybe we'll get a cat this time," groused longtime resident Dave Borowski.
Added Frederickson: "We're hoping for a Homo sapiens."