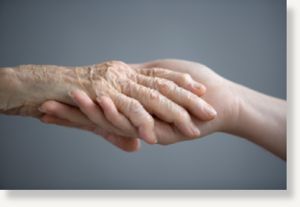 In spite of several high-profile elder abuse cases in the past few years, a recent study performed by the Government Accountability Office (GAO) showed that the elderly are still vulnerable to a wide range of abuses at the hands of their caretakers. The GAO study, which examined hundreds of abuse allegations around the country, discovered a wide range of abuses happening against the elderly, including being supervised by inappropriate people, physical neglect, malnutrition, sexual abuse and more.
The study provided an overview of the problem of elder abuse in America today, finding that our aging population is being subjected to abuse at a level never-before-seen.
A Wide Range of Abuses Seen
Though the cases examined in the GAO study are egregious, they represent the types of abuses commonly seen by family members investigating suspicions of malfeasance, including:
Fiduciary abuses: the National Council on Aging estimates the yearly financial toll of elder abuse to be nearly $3 billion (the cases examined by the GAO involved over $5 million in theft from the victims), including misappropriation of funds, forgery of records, overcharging for nursing home/residential care facility services and falsely reporting therapeutic services for which payment could be rendered
Physical abuses: indications of abuse include the presence of bedsores, sudden weight loss, unexplained bruising, a rapid downturn in physical condition and broken bones
Sexual abuse: signs of sexual abuse include wariness to be alone with a particular staff member, bruising around the genital area and an unwillingness to allow assistance with bathing or changing clothes
If you suspect that a loved one in a nursing home or assisted living facility is the victim of elder abuse, vocalize your suspicions to management immediately. If you still fear for your elderly loved one, contact local or state authorities.
Once you have secured the victim's safety, contact an experienced
elder law attorney
for more information about your rights and legal options. It may be possible to secure restitution of any stolen funds and your complaints could spark a criminal investigation into the abuse. Taking action is the best way for you to protect your loved one as well as prevent the exploitation of others in the future.