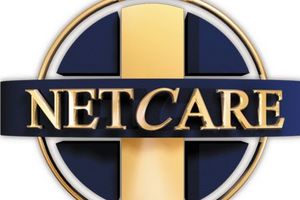 The biggest health care firm in South Africa has been charged with cooperating with an Israeli-linked organ trafficking syndicate.
The South African government said that the head of the Netcare company and a director of the St. Augustine's Hospital in Durban, Richard Friedland, had been aware of illegal kidney trade at the hospital, but "nevertheless permitted these operations" to take place, South African daily
The Times
reported on Wednesday.
The police said that
wealthy Israelis paid organ dealers between 2001 and 2003, the year when the ring was exposed
, the German Press Agency (DPA) reported.
"Israeli citizens in need of kidney transplants would be brought to South Africa for transplants at St. Augustine's Hospital,"
read the charge sheet.
"They paid kidney suppliers for these operations. [The kidneys] were initially sourced from Israeli citizens, but
later Romanian and Brazilian citizens were recruited as their kidneys were obtainable at a much lower cost
than those of the Israeli suppliers," it added.
An Israeli middleman, named Ilan Perry, received between USD 97,676 and USD 118,607 to arrange for the operations.
This is while, those who provided the kidneys were paid approximately between USD 6,000 and USD 20,000.
Five notable South African physicians, working in Durban have also been charged in the illegal organ-trafficking case.
The report also said that Netcare is being charged with setting up the syndicate with the assistance of prominent kidney specialist Jeffrey Kallmeyer and Perry.
The report comes as earlier last year, another report surfaced about an Israeli plot to kidnap children and harvest their organs.
According to the report, some 25,000 Ukrainian children had been brought into Israel over the past two years to be used by Israeli medical centers for their "spare parts."
The Israeli military is also accused of stealing the organs of Palestinian prisoners.