8:48 p.m.
Fire Chief James Shelly told News 5 there was no explosion in Theodore. He heard the loud noise and says it shook things pretty good. Shelly said he thinks it was a sonic boom.
4:21 p.m.
News 5 has received reports from Spanish Fort to the Mississippi state line about a big boom around 2:00 p.m. that shook their homes. We've done some digging, but so far, no one has an answer for us.
The National Weather Serve had no reports and suggested we check with the US Geological Survey.
The
USGS
is not showing any signs of seismic activity in our area. In fact, the closest earthquake to Mobile within the past week was 718 miles away in Sullivan, Missouri on Saturday night.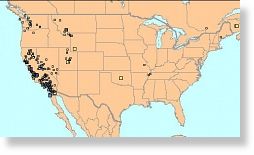 Eglin Air Force Base says they are not doing any training flights this afternoon which could've caused a sonic boom.
And both the Mobile County Sheriff's Office and EMA report nothing unusual.
But something definitely happened and it caused a lot of concern. Especially for a West Mobile woman who says dishes fell out of her cabinets and broke on the floor.
We'll keep looking into the mystery and let you know what we find out.