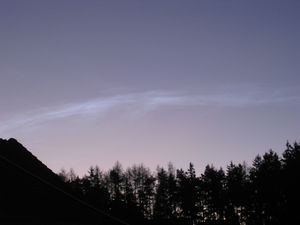 On Sunday night people noticed flashes and strong light phenomena in Miskolc, Kazincbarcika, Putnok, and Ózd.
The flashes and the strange lights might have been caused by a meteor, Eva Egyedne Novodovszki, spokeswoman of the Borsod-Abauj-Zemplen County Police Department, informed Borsod Online.
There were reports to the county police department of flashes and thundering from several settlements at almost the same time on Sunday night (23:20). The Catastrophe Protection Agency was informed and it started an investigation into the case.
The surprisingly bright sky flashes were seen in Borsod county, Budapest and also in Szabolcs county by lots of people Sunday night.