Athens, Greece -- A powerful earthquake measured at magnitude 6.1 and centered about 75 miles southwest of Athens startled residents of southern Greece Sunday morning, but there were no immediate reports of damage.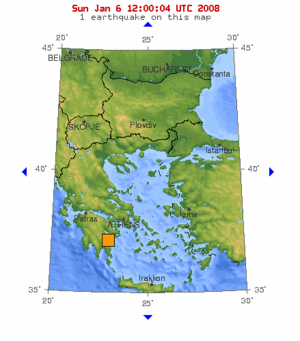 ©USGS
Emergency agencies from Athens to Peloponnese in the south were deluged with calls from citizens reporting the shaking which lasted about 40 seconds, according to journalist Anthee Carassava.
The streets of Athens were calm Sunday morning despite the earthquake, Carassava said.
The earthquake was centered about 31 miles (55 km) below the surface, according to the U.S. Geological Survey. It was initially estimated to be a 6.1 magnitude quake by the USGS.