About cyre2067
Brently is a research scientist, writer and avid reader. He lives in NYC and has spent the last decade unraveling secret history, molecular biology, diet and nutrition as well as plumbing the depths of psychopathy and its impact on society. He enjoys bacon, chocolate, romps in the wilderness and hanging out with dogs.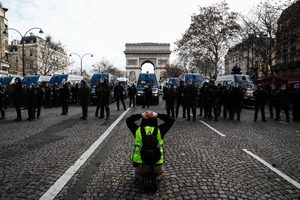 L'elite contre le peuple
Few people have the imagination for reality.
- Johann Wolfgang von Goethe
Recent Comments
Alot teachers are such shit heads these day
---
LOL...I am sure the people of NY are thrilled to death to have their newest legal mouthpiece squandering tax dollars in a witch hunt, like the...
---
Then given a burial at sea, according to the CIA reading of Islamic tradition
---
Weird weather, skies and clouds brought to us by the US Navy for the purpose of Weather Modification AKA Weaponized Weather for Absolute Criminal...
---
James DeMeo, Full Lecture at 2015 Water Conference, Varna Bulgaria...[Link] The Invisible Realm - Trevor James Constable...[Link]