About apeguia
Name: Andrés Perezalonso

Andrés Perezalonso has been a contributing editor for Signs of the Times in both its English and Spanish versions since 2007. He holds a PhD in Politics, an MA in International Studies, a first degree in Communication, and has a professional background in Media Analysis. He thinks that understanding world events is not unlike detective work - paying attention to often ignored details and connections, and thinking outside of the box. He was born and raised in Mexico and currently resides in Europe.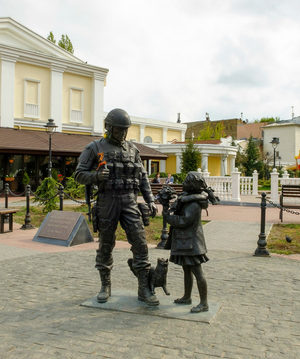 вежливым людям ('Monument to polite people'), Simferopol, Crimea
George Bush Sr. always said that his concept of government, what he believed in, and how he had operated, was on the Big Lie principle.
- US Navy Lieutenant Commander (Ret.) Al Martin
Recent Comments
This is a time of rapid expansion of psychopathology. The upper layer spreads propaganda, the lower layer kills innocent people in that...
---
He's facing ten-years in prison. What are they hiding?
---
Trump has made me say wtf many times. After keeping an eye on the Q drops for a few years, I understand Trump is fighting a covert global war that...
---
Trump may seems so inconsistent, but when you account for all of the different corporations and banks forking over money for their demands - it...
---
MK-41 missile system deployed in Europe, US states is defensive only. A quick 30 second check funds the Wiki pedia page picture showing service...