About apeguia
Name: Andrés Perezalonso

Andrés Perezalonso has been a contributing editor for Signs of the Times in both its English and Spanish versions since 2007. He holds a PhD in Politics, an MA in International Studies, a first degree in Communication, and has a professional background in Media Analysis. He thinks that understanding world events is not unlike detective work - paying attention to often ignored details and connections, and thinking outside of the box. He was born and raised in Mexico and currently resides in Europe.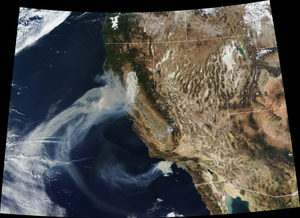 The Camp Fire east of San Francisco and the Woolsey Fire west of Los Angeles make 2018 California's worst-ever wildfire season
A radical inner transformation and rise to a new level of consciousness might be the only real hope we have in the current global crisis brought on by the dominance of the Western mechanistic paradigm.
- Stanislav Grof
Recent Comments
See, it's perfectly fine to do this if you're some and not a nobody. Say you're George Bush for example, well then there's no problem, but God...
---
How many times do I have to say this? It's called planetary expansion. We are in the beginning throws of another planetary expansion event. This...
---
Vibrations create the spontaneous goosebumps too <3
---
It appears that the US is the largest single contributor to Israel in the name of the American taxpayers.
---
[Link] October/November 2018