About apeguia
Name: Andrés Perezalonso

Andrés Perezalonso has been a contributing editor for Signs of the Times in both its English and Spanish versions since 2007. He holds a PhD in Politics, an MA in International Studies, a first degree in Communication, and has a professional background in Media Analysis. He thinks that understanding world events is not unlike detective work - paying attention to often ignored details and connections, and thinking outside of the box. He was born and raised in Mexico and currently resides in Europe.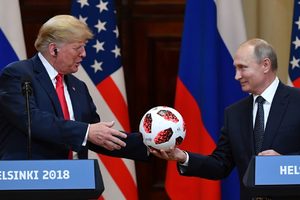 So much winning
Who controls the past controls the future. Who controls the present controls the past.
- George Orwell
Recent Comments
Mr Mueller will be joining Killary in prison.
---
Tic toc, Clinton scum! Till we ALL are partying that you and your buddy's, including the last president, are in prison!!
---
Each so called disclosure, becomes more fantastical than the next. is it any wonder the vast majority of the public cant distinguish fact from...
---
Trump is clearly Saruman to Putin's Sauron. [Link]
---
Quoting Miles Mathis: "If you're not shaking your head you don't have a neck."