About the nomad
Born in the UK, moved to Hong Kong at 23 to work on the Design of Chek Lap Kok Airport for Sir Norman Foster and Partners Primary role was the roof design and the modeling in 3d of the entire roof for design analysis's and clash detection.
Stayed in Hong Kong after the design was finished and started a Business Called Wave Digital imaging Ltd Specializing in 3d design services for Architects and Corporations.
closed the business after Five years due to a Government contract going sour, in fighting between departments and subcontractor of the Governemnt refusing to take responsibility for errors caused on there side leaving me to make 10 people redundant, and leaving me with debt's both personal and business. My first encounter with Psychopaths.
Unable to pay personal tax had to stay in Hong kong until it was payed, which took me 5 years. Returned to the UK to work in Architecture. Government all over are all the same. Take Take and take no blame!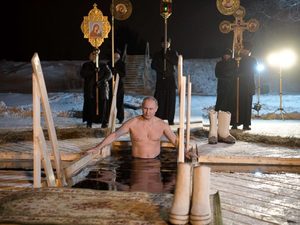 Epiphany
It wasn't the world being round that agitated people, but that the world wasn't flat. When a well-packaged web of lies has been sold gradually to the masses over generations, the truth will seem utterly preposterous and its speaker a raving lunatic.
- Dresden James
Recent Comments
And yet, I find self picturing some 'pencil necked geek snowflake' . . . (an aging and fragile one.) R.C. P.s., Tom Petty died from an overdose...
---
India used to be where Madagascar is, but part of Africa. Egypt was an Indian colony. Dravidian, hence the noses and full lips. But Brahmins took...
---
I think that we've seen peak Amazon. Seriously. I have been an Amazon customer since the late 1990's. In the past two years, Amazon has gotten...
---
The real news here is why publish this to the American Ignorati? To prepare them for war when the tsunamis destroy 20 cities? Guess the FBI will...
---
Identical Twins. You've met them. Some you've met and they do indeed seem identical, soul on up. Others, their only similarity is the bodyform...