About the nomad
Born in the UK, moved to Hong Kong at 23 to work on the Design of Chek Lap Kok Airport for Sir Norman Foster and Partners Primary role was the roof design and the modeling in 3d of the entire roof for design analysis's and clash detection.
Stayed in Hong Kong after the design was finished and started a Business Called Wave Digital imaging Ltd Specializing in 3d design services for Architects and Corporations.
closed the business after Five years due to a Government contract going sour, in fighting between departments and subcontractor of the Governemnt refusing to take responsibility for errors caused on there side leaving me to make 10 people redundant, and leaving me with debt's both personal and business. My first encounter with Psychopaths.
Unable to pay personal tax had to stay in Hong kong until it was payed, which took me 5 years. Returned to the UK to work in Architecture. Government all over are all the same. Take Take and take no blame!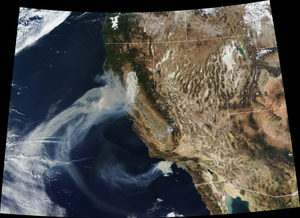 The Camp Fire east of San Francisco and the Woolsey Fire west of Los Angeles make 2018 California's worst-ever wildfire season
A radical inner transformation and rise to a new level of consciousness might be the only real hope we have in the current global crisis brought on by the dominance of the Western mechanistic paradigm.
- Stanislav Grof
Recent Comments
Brexit: Withdrawal agreement reached [Link] #astrology
---
It's undoubtedly true that poverty causes a great deal of stress, ... Oh yeah, my heart bleeds ... It is still political incorrect - even here -...
---
He Behind You! ... yes, Panto season is underway in the science community In the distant past, the Milky Way smashed into a small galaxy and...
---
And if migrants come from predominantly Christian countries (think Russia) they can always say they are LGBT (at least that's how it goes in the...
---
Guess the market prices for soap will take a significant drop at some point in the future.