About Mikey
Name: Michael Franzl

Michael Franzl has a master's degree in mechatronics. After working in the area of technology and economy, he started his own company in software engineering. Today he is developing modern internet applications, amongst them the radio platform of Sott.net. When the time permits, he likes to write articles for Sott.net to illuminate topics from new angles.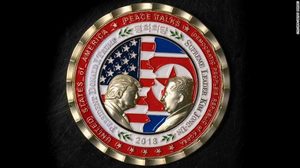 Coin flipping
We cannot waste time. We can only waste ourselves.
- George Matthew Adams
Recent Comments
So Ireland finally succumbs to the tilde wave of social liberalism that brings with it an equal and opposite tidal wave of negative ramifications;...
---
Corn fed or grass fed, it doesn't make a difference although grass fed is actually a little worse, environmentally. Let's see, a few years ago, I...
---
sex cures everything good sex that is
---
So...a pound of harvested corn decimates x amount of creatures so we can eat the corn, and then 20 pounds of harvested corn decimates x times 20...
---
Zero conservative comments and even the Sott.net editor failed to leave the usual note. Very symptomatic of the conservative mind: that which...