About Dr. G
US Army "Strike Force" vet / Did post-military "black ops" in the '80's - sorry - I was young and impressionable then / Living happily ever after in BC Canada. I like my cold beer and my BC Bud. I like expedition kayaking and boating. Just trying to enjoy life before WWIII starts. It's coming soon.
Get your survival retreat ready in the wilderness. You'll be needing it when the collapse leads to martial law for the sheeple.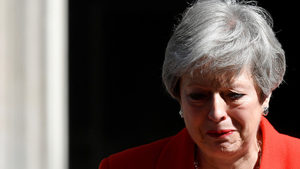 Time to say goodbye: 'Brexit' claims its second Tory PM
What fetters the mind and benumbs the spirit is ever the dogged acceptance of absolutes.
- Edward Sapir
Recent Comments
Must be the Climate emergency on earth due to non renewable fossil fuel use, that affect the Jupiter magnetic field ?? For confirmation, refer to...
---
Q & Ben Fulford , best bullshit artist on the web ...
---
3 French Citizens, named, Dupond, Durand & Martin ...
---
Grace Hopper and Ada Lovelace: two great women who helped birth the modern computer age.
---
That Stoltenberg a-hole is a bureaucrat politician. He has no understanding of military strategy at all.