About Shane
Name: Shane LaChance

Shane has a background in business and human services, and moonlights on Sott's Truth Perspective.
In addition to research interests in geopolitics, psychology, and debugging chaos, he also enjoys making wood shavings and sipping tea... usually not at the same time.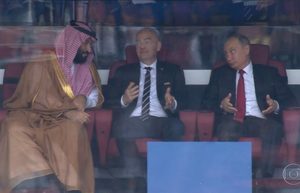 "That's life!"
Willing is not enough; we must do. Knowing is not enough; we must apply.
- Bruce Lee
Recent Comments
As to the subject, I, like many others of my generation, thought that, as to social politics and the rationality of governments, the 'obviousness'...
---
"Speaking to Tucker from a studio built by men, in a building built by men, in a city built by men, surrounded by technology innovated, developed...
---
Napoleon, went there and got his ass kicked, Germany lost in WW1 and was sent home, Hitler went there and got is ass kicked, will they ever learn
---
I did a job with Mick Jagger once. I noted he was a man who seemed very happy in his own skin. I did two jobs wih Jerry Hall: A photographic shoot...
---
Dang. Now I have to go listen to that! A great album & it's been awhile. But also want to point out that 'beachfront' may be a bit...