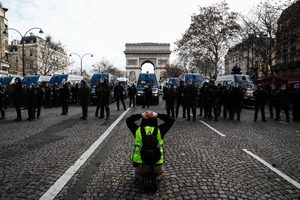 L'elite contre le peuple
No one who lives in error is free.
- Euripides
Recent Comments
The creation of literal thought crime.
---
To me this demonstrates how ignorance and fear can infect a community, I am reminded of the fear and ignorance surrounding HIV infection in the...
---
Cap-And-Trade was invented and pushed by... Goldman Sachs! [Link]
---
Douglas Reed was right: [Link]
---
Perhaps it should be put to the signatories that they should be kicked out of their flats? I find it difficult to believe that so many people are...