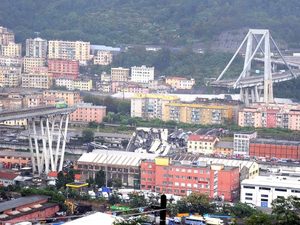 14 August 2018: Morandi Bridge in Genoa, Italy, collapses during a storm, killing 35 people
Shared pain is lessened; shared joy, increased - thus do we refute entropy.
- Spider Robinson
Recent Comments
Argento - another blood drinking satanist - from the very elite Blood Drinking Satan Worshippers Coven.
---
Amerika you know not what you have done - hard 'lessons' comin' y'all .......
---
Yet another 'illuminati' sock puppet - just like Trump and all the other puppets. Briefed to sow confusion, division and hatred at all points of...
---
#metoo is a smoke screen so people pay attention to the poor defenseless women of HOLLYwood and not the real victims, the children. Now they are...
---
One can only hope... But it is at least a glimmer in these dark times when the deep state, secret gov't, or whatever you want to call it- is...