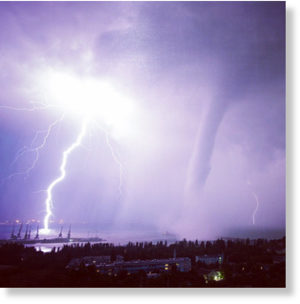 Large waterspout and lightning off Feodosia, Crimea peninsula, Russia. Sept 6th 2018.
Given that China was arguably the leading power in the world from c. 1100-1800, and was certainly the leading power in the East Asian region, one would anticipate that the smaller powers in that region would have balanced against it. But this in fact did not happen. The reply might be in turn that this was because China was the kingpin within the international tribute system, and was therefore an imperialist power. But arguably this system was neither imperialist nor could it be explained through the 'conventional practices' associated with Western great power politics.
- John M. Hobson
Recent Comments
I know who can be the spokesperson for this new dystopian Super State. Tinky Winky, the blue Teletubby! He/She is gender neutral, and packs a...
---
There is NO OTHER REASON for this than an attempted political assassination from the fucked up liberals...... The allegation is from almost 40...
---
Thank you to all the liberals, progressives & Democrats egging them on & sanctioning the mindless dystopian Super State because everyone...
---
I cling to the hope that this is a 4D chess move :)
---
Assholes are everywhere. A good reason to bring back Nazism - under Hitler, this man would have been tried and taken straight out of the courtroom...