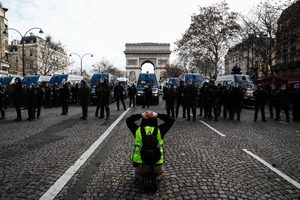 L'elite contre le peuple
Few people have the imagination for reality.
- Johann Wolfgang von Goethe
Recent Comments
LOL...while you are at it kick out that 'useless eaters' royal family of yours...
---
Only 1 little problem with that supposition.. the NSA has Everything...
---
Before my late husband left the planet, he had this dream: He looked out the window and saw what looked like flames in the silhouette of columns...
---
Saint Nicholas isn't just some fairy tale to be changed for the sensitive and pathetic. He is the patron saint of many including children and the...
---
At least the U.S. Government is now more of less openly claiming they should rule the entire world. When you show your cards like that you...