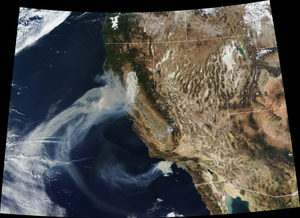 The Camp Fire east of San Francisco and the Woolsey Fire west of Los Angeles make 2018 California's worst-ever wildfire season
Everyone thinks of changing the world, but no one thinks of changing himself.
- Leo Nikolaevich Tolstoy
Recent Comments
Assange may only be extradited if USA stops executing people. It would break our com itments to European human rights legislation. Punishing him...
---
demonising Britain again. no need.
---
1. Interesting. 2. RC's turn to take some burdens off of fellow Grammar GestaPoPo, Griffin, (though ir's not a SOTTitle error.) "The same water...
---
I think, tongue in cheek, that this is silly. It isn't tec-whatever plates sliding around that's suckin' all the water down . . . No, it's the...
---
"The song, which eulogizes a mountain range on the right bank of the river Rhine, is considered notorious as it was frequently sung by Wehrmacht...