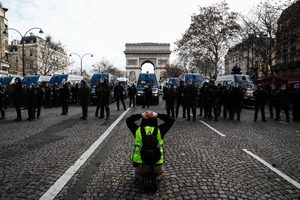 L'elite contre le peuple
Few people have the imagination for reality.
- Johann Wolfgang von Goethe
Recent Comments
North Node in Cancer: Time for self-nurturance [Link] #astrology
---
Just a small thing: Typo in comment on top of article: says 2018 instead of 1918.
---
Way to drag the man through the mud on the way to the cemetery NYT. Soon your rag will be nothing but toilet paper.
---
From the Amazon to the Eskimo's, our entire planet is going to rebuke you nazi refugee's. boo, on you benji, bush, obama, trump, boo~ horrible...
---
Next the Social Justice Warriors will be howling that Alphabet People aren't represented fairly by the programm. [Link]