About Brian_K
I'm a 40 something year old white male. Bachelors degreed in engineering, married, and I am the father of one son who I love dearly. I was involuntarily microchipped by the US Government (Federal Agents carried out the chipping of my body) in March of 2008 while I was in West Germany in March 2008. I know what it's like to be under mind control and there is absolutely no escaping it and they will do with you what they want. Don't be fooled by anything that others say.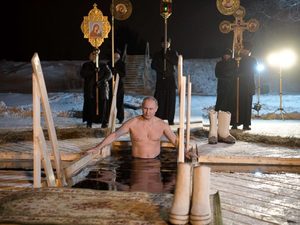 Epiphany
It wasn't the world being round that agitated people, but that the world wasn't flat. When a well-packaged web of lies has been sold gradually to the masses over generations, the truth will seem utterly preposterous and its speaker a raving lunatic.
- Dresden James
Recent Comments
And yet, I find self picturing some 'pencil necked geek snowflake' . . . (an aging and fragile one.) R.C. P.s., Tom Petty died from an overdose...
---
India used to be where Madagascar is, but part of Africa. Egypt was an Indian colony. Dravidian, hence the noses and full lips. But Brahmins took...
---
I think that we've seen peak Amazon. Seriously. I have been an Amazon customer since the late 1990's. In the past two years, Amazon has gotten...
---
The real news here is why publish this to the American Ignorati? To prepare them for war when the tsunamis destroy 20 cities? Guess the FBI will...
---
Identical Twins. You've met them. Some you've met and they do indeed seem identical, soul on up. Others, their only similarity is the bodyform...