About EvaB
Name: Eva Bartlett

Eva Bartlett is an independent writer and rights activist with extensive experience in the Gaza Strip, where she lived a cumulative three years (from late 2008 to early 2013),accompanying Palestinian fishers and farmers as they came under intensive fire from the Israeli army. She documented the 2008/9 and 2012 Israeli war crimes and attacks on Gaza while riding in ambulances and reporting from hospitals. From June-August 2016, she visited Syria for her fifth time. Her writings can be found on her blog, In Gaza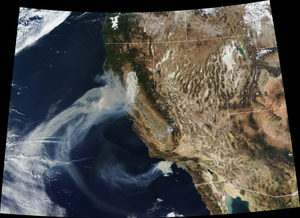 The Camp Fire east of San Francisco and the Woolsey Fire west of Los Angeles make 2018 California's worst-ever wildfire season
A radical inner transformation and rise to a new level of consciousness might be the only real hope we have in the current global crisis brought on by the dominance of the Western mechanistic paradigm.
- Stanislav Grof
Recent Comments
Michael McFaul is a member of the Rockefeller CFR along with George Soros and the Clintons. See lists in the CFR annual report.
---
Bloodshed will always beget more bloodshed. God's Kingdom can only come when men's hearts are changed and love prevails. It is up to us,...
---
Maybe the Russians can run courses on diplomacy. Such skills are in short supply on the world stage, where western world leaders only know how to...
---
Freedom of navigation in international waters should apply equally to all. The international waters are not the domain of US dominance even though...
---
God will always protect his Jewish people and his land he gave the Jews.