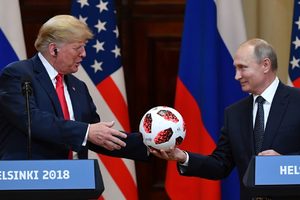 So much winning
Just look at us. Everything is backwards. Everything is upside-down. Doctors destroy health, lawyers destroy justice, universities destroy knowledge, governments destroy freedom, the major media destroy information, and religion destroys spirituality.
- Michael Ellner
Recent Comments
"Do you think these glasses make me look intelligent?" Nothing existing on the surface of this planet could make you look intelligent.
---
Boy, Trump walked right into this! Should he have avoided Putin like the plague? After all, he's been accused of colluding from day one. Somehow i...
---
This UK analyst can't even keep the players straight, so I'm not interested in reading his analysis. James Clapper has never been the director of...
---
Hillary Swank got away with it in Boys Don't Cry
---
This is why I only eat animal products.