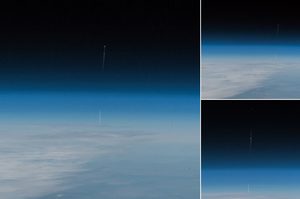 ESA astronaut Alexander Gerst aboard the ISS photographs the moment the Soyuz rocket launch fails, 11 October 2018
In times of universal deceit, telling the truth will be a revolutionary act.
- George Orwell
Recent Comments
Did Karl Marx complain that the Times didn't publish his letters? You can't really expect the establishment to allow dissent on its own platforms...
---
Smells like Israel doing their false-flag, divide and conquer bit. It is odd that this one guy gets John Brennan all up in a huff, last time I...
---
Joe, as per usual, it is a pleasure to read your discussions of 'newsworthy' events, such as this "whodunit", which seems almost obviously...
---
She wants some of that $8 million per day we give them #metoo !
---
The PropOrNot blacklist was created by the murderous Ukrainian neo-fascists behind the Russophobic Peacemaker propaganda starting in 2014 and...