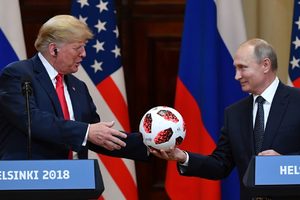 So much winning
Just look at us. Everything is backwards. Everything is upside-down. Doctors destroy health, lawyers destroy justice, universities destroy knowledge, governments destroy freedom, the major media destroy information, and religion destroys spirituality.
- Michael Ellner
Recent Comments
President Trump's behaviour was civil, conciliatory and controlled. People might learn a lesson from him. He is attempting reconciliation with...
---
"Your last point is pure assumption, on your account. How do you know about their attention span." That's an assumption on your part, probably due...
---
Scarlett Johansson in a 'Rub and Tug' movie... You got my attention. She is beautiful. Off course the Little trannies are going to get bent out of...
---
In general, young people are a bunch of wankers that wear the same clothes as their parents, listen to the same music as their parents, subscibe...
---
Beautiful. It's feline affection; that's all. Love it. R.C.