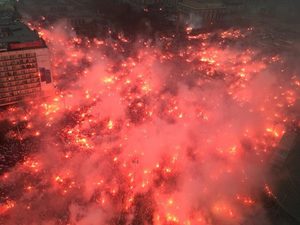 Poland marks independence centenary, 11 November 2018
A radical inner transformation and rise to a new level of consciousness might be the only real hope we have in the current global crisis brought on by the dominance of the Western mechanistic paradigm.
- Stanislav Grof
Recent Comments
Eat liver and brains.... like the old timers used to before everyone got sick and mental
---
Missing the point again? Total Environment - psychic-emotional and physical, (where the latter is experienced through the lens of the former), is...
---
While the Thunderbolts site is not the ANSWER to Everything, the emergence of an Electrical Structure that refines and displaces the presumptions...
---
Once dealing with the issue of sex, it's hard not to accidentally make jokes. (E.d., my tenth word above.) But one still must wonder if this was...
---
Having been married to a true psychopath for 32 years, I can tell you that they have no concept of lying. It all seems true to them, even...