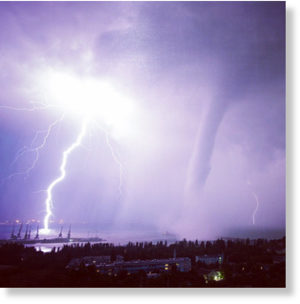 Large waterspout and lightning off Feodosia, Crimea peninsula, Russia. Sept 6th 2018.
A hero is someone who has given his or her life to something bigger than oneself.
- Joseph Campbell
Recent Comments
Common Paul, you've got to be aware of the Samson option. Israel is on record saying that should anyone dare launch a nuclear attack against them...
---
Well, after the 103 cruise missiles fired at Syria in April, Russia did mention supplying S-300 missile batteries to Syria. Mr Putin held back on...
---
Previews: Putin Kidnapped JonBenet for reprogramming! Princess Di Death Shocker: Putin Wanted Dodi Out Of The Way! Putin Tells Jen: Forget Brad,...
---
Wake up We The People!!!!! Man made Famines are in progress World Wide in Celebration of OUR Future and the historical Powers of Satanism and the...
---
Who needs food, when once you've got man made FAMINE on the Satanic Menu for the Masses!