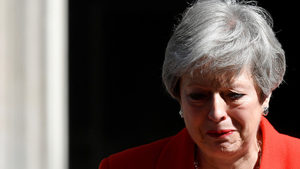 Time to say goodbye: 'Brexit' claims its second Tory PM
What fetters the mind and benumbs the spirit is ever the dogged acceptance of absolutes.
- Edward Sapir
Recent Comments
On top of the points made in the article, another headache for the US is the Boeing MAX crashes, where now 8 Chinese Airlines are asking for...
---
I do not have, and have never had, and will never have, a Facebook account, or a Twitter account, or any account on any "Social Media." These are...
---
Ukrainians have only themselves to blame for their misery. It is not a "country" or a "society" as others understand that word, it is 40 million...
---
All of it is a symptom of one fact: Trump is a lousy businessman who has lost billions of dollars over his sad and disastrous career, and whose...
---
I doubt we will be hearing about this in the MSM. US imposed democracy in action.