About Snowalker
I live in the Northeast region of the US where I am fortunate to live in a community of awakening and resilient people. I specialize in solar thermal and energy efficiency technologies and consult with town leadership on improving energy utilization and reliability.
I am an avid SOTT reader since 2001 and have benefited immensely from what I have learned here.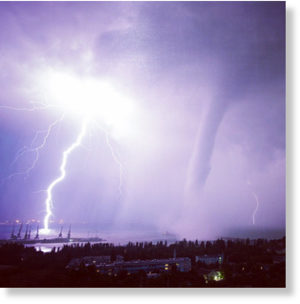 Large waterspout and lightning off Feodosia, Crimea peninsula, Russia. Sept 6th 2018.
A hero is someone who has given his or her life to something bigger than oneself.
- Joseph Campbell
Recent Comments
Despite the babble of some self-proclaimed experts, the amount of food (i.e. calories count), and the activity (calories spent) are not...
---
[Link] What a load of crap.....
---
We only have a refugee crisis because of Western governments absolute abuse of the human rights of all those populations that they have bombed or...
---
Doubt being fat and unhealthy has something to do with carbs. Back in the day in SU people ate carbs like no tomorrow, kasha and pretty much...
---
Lord! Sheesh! Nature at her finest :)