About Lisa Guliani
Lisa Guliani is a former internet-based political talk show host, political writer, researcher, activist, conscientious objector, "known protester', and self-described thought provocateur. When she's not engaged in some odd combination of the above, she's handing out smiles to the elderly, and also enjoys reading, music, cracking jokes, and hanging out with her buddy, Goose, who has yet to realize he's a dog. Her favorite sections of SOTT?
It's a three-way tie: Secret History, Puppet Masters and Society's Child.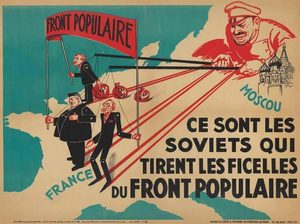 Plus ça change
The bourgeois produces the Bolshevist, inevitably as every half-truth at length produces the contradiction of itself in the opposite half-truth.
- D.H. Lawrence
Recent Comments
"In the middle of the voicemail the male states if the church goes through with the gay conversion therapy class in the state of Michigan, I...
---
Meanwhile American Kiddies cry of not being able to overthrow their own bills of rights. Christ don't tell me this isn't all organized.
---
Parents should be asking what their spoilt kids are being taught if they think this a tragedy. Blithering imbeciles, who the hell is leading this...
---
These rich immortals would be Calligulas on steroids.
---
These brainwashed, lowlife, lazy-ass, loser kids would take ANY opportunity to "walk out of class" anyway! So now these idiot kids suddenly have...