About Lisa Guliani
Lisa Guliani is a former internet-based political talk show host, political writer, researcher, activist, conscientious objector, "known protester', and self-described thought provocateur. When she's not engaged in some odd combination of the above, she's handing out smiles to the elderly, and also enjoys reading, music, cracking jokes, and hanging out with her buddy, Goose, who has yet to realize he's a dog. Her favorite sections of SOTT?
It's a three-way tie: Secret History, Puppet Masters and Society's Child.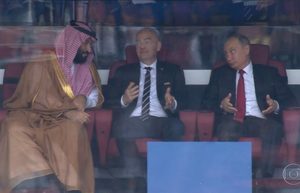 "That's life!"
A nation that is afraid to let its people judge the truth and falsehood in an open market is a nation that is afraid of its people.
- John F. Kennedy
Recent Comments
It puts the lotion in the basket.........
---
This is really frustrating because I have personally encountered it myself. Several owners of lost cellphones came knocking on my self storage...
---
Surely a beetle is hatched from an egg - not born.
---
The necessary first step is for governments of European countries which border the Mediterranean to immediately confiscate the boats/ships that...
---
That is just sad that a person has such capacity to treat other humans as they do objects. However, I could understand why they could succumb to...