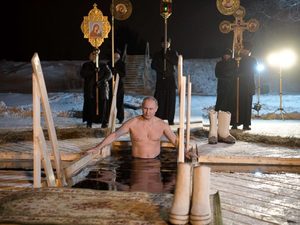 Epiphany
It wasn't the world being round that agitated people, but that the world wasn't flat. When a well-packaged web of lies has been sold gradually to the masses over generations, the truth will seem utterly preposterous and its speaker a raving lunatic.
- Dresden James
Recent Comments
Very interesting. Trump may survive the war party yet, if the ordinary Americans can gather enough energy to support what he does right, which...
---
[Link] Jon Rappoport about the "flu"
---
Very well said! Thank you, Pierre.
---
So, if the protein found in animals is just stored plant protein, then it's vegetarian and can be eaten. I'm heading off for a bacon burger as a...
---
Meh, I never had a flu shot and still got sick. Not to downplay that they do actually cause what they are supposed to prevent!