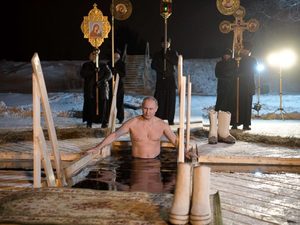 Epiphany
Each time we face our fear, we gain strength, courage, and confidence in the doing.
- Anonymous
Recent Comments
Oh look, it's Jordan Peterson again everybody. He's out to get 'em, those no-good retards. He's out to do fuck-all but provoke and seem like he's...
---
More fap fuel for the voyeurs.
---
I agree, HFL, that that part of the article was disturbing and "embarassing yet somehow the people involved are immune to embarassment". What's...
---
"The Mysterious Comet", William Comyns Beaumont. The Universe is organic. Comets are cosmic antibodies that cure sick planets.
---
Maybe it's the writing style of the article, or maybe something in the content.. I can't help but to feel that this guy needs help.