About atreides
Name: J. Martin

Sott's resident conservative libertarian regressive reactionary republican egalitarian profligate deadbeat self-loathing krypto-feminist pseudo-marxist ante-capitalist post-modernist ad hoc trans-racial inter-queer quasi-evil demi-psychopathic falconesque philosopher. He identifies as a Kiowa Attack Helicopter, his pronouns are "His Rotariness of death" and "the pwner."
My articles may contain Amazon Affiliate Links when referencing books in footnotes or other sources, because I'm a filthy capitalist pig and proud of it.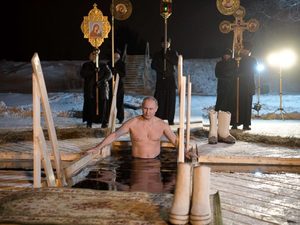 Epiphany
It wasn't the world being round that agitated people, but that the world wasn't flat. When a well-packaged web of lies has been sold gradually to the masses over generations, the truth will seem utterly preposterous and its speaker a raving lunatic.
- Dresden James
Recent Comments
Kurds were warned by Russia as to what would happen and they did not listen [Link] In an exclusive interview with Kurdistan24, Bahjat Abdo, a...
---
D-DAY What Garrison Keillor does not understand and neither do his fans, or any of his newly minted detractors and enemies, many of whom were his...
---
SAVING ELECTRICITY Let's all save electricity for a rainy day. Saving electricity will save lives. Using electricity will, on the other hand, use...
---
GARRISON KEILLOR I think we need Garrison Keillor to re-emerge and produce more tantalizing tales of Lake Wobegon. This will put our hearts and...
---
Black propaganda - killing civilians - Actually the YPG is using civilian shields.