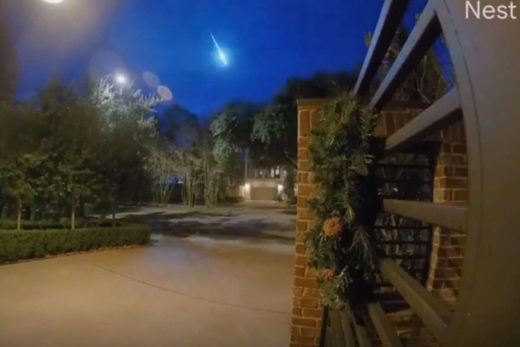 Reports of fireballs flashing through the night sky have steadily increased since 2006,
according to data from the American Meteor Society.
Sometimes referred to as "shooting stars," fireballs, which are very bright, fast-moving meteors that appear to streak across the sky leaving behind a luminescent trail, are tracked by the organization, which encourages and promotes interest in meteoric astronomy.
So far this year, the organization has tracked nearly 300 events around the world compared to 2006, when only three events were reported, data showed.
Comment:
The
uptick
in meteor fireball sightings continues as sott.net has been
reporting
for years now.
On Thursday, the agency received roughly 50 reports about a fireball seen over Louisiana, Oklahoma and Texas. The majority of the reports came from Houston, according to the data.