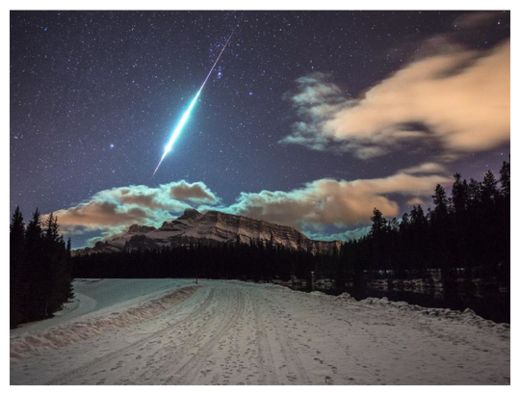 Calgary photographer Brett Abernethy was out in Banff shooting aurora over the night sky early Saturday when he captured what appeared to be a
fireball zipping over the mountains.
Abernethy said he and a fellow photographer were set up at Johnson Lake taking a shot of Mount Rundle at around 1:22 a.m. when the sky lit up.
"
It was like daytime almost.
It fragmented into three pieces. We were both in awe. Then I realized my shot was exposing as it was going on," he said, adding he used a 40-second exposure.
When he looked at the photo he snapped with his Canon 5D Mark III, using a Zeiss 21mm f/2.8 lens, he was pleasantly surprised to see he'd captured a bright light streaking over the mountains.