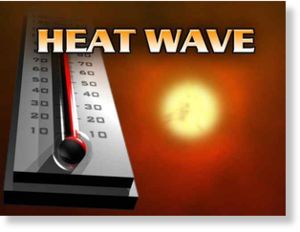 Turkmenistan reported its hottest June on record
Wednesday, as a heat wave envelops former Soviet Central Asia.
"June 2015 was the hottest June since 1891 when records began. Daytime temperatures exceeded 40 degrees Celsius in the shade 16 times," a spokeswoman at Turkmenistan's state meteorological service in the capital Ashgabat told AFP Wednesday.
She noted that Tuesday, when temperatures reached 47.2 degrees celsius, was the hottest June day in Ashgabat in the recorded history of the energy-rich country.