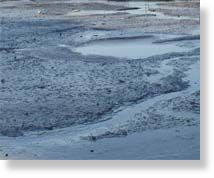 Buenos Aires - Nine people were missing in northern Argentina Tuesday after a mudslide and flooding that swept up a railway bridge and dozens of houses and vehicles, officials said.
Some 1,200 people had been evacuated Monday, before the storm which provoked the disaster struck the town of Tartagal. A third of the community's 60,000 residents were said to have been affected by the emergency.
Interior Minister Florencio Randazzo, who gave the figures, said after visiting the zone: "This is the worst tragedy ever to have struck Tartagal."