Earth Changes
Chave Weather
YouTube
Fri, 02 Jul 2021 10:40 UTC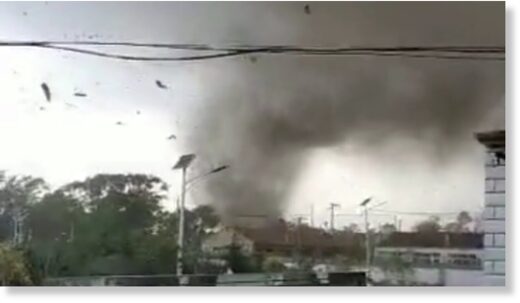 A heavy tornado hits Guyuan County, Zhamgjiakou, Hebei Province, China, near the border with Inner Mongolia. July 2 2021.
---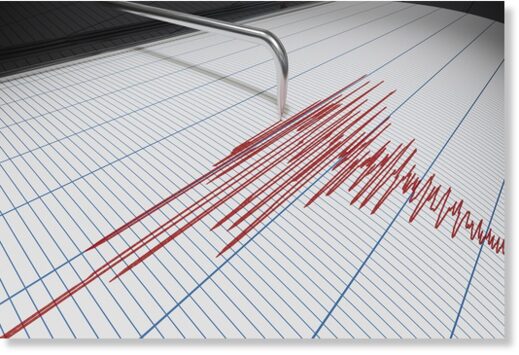 The US Geological Survey said that an earthquake with a magnitude of 6.1 hit the Fiji region.
The earthquake hit at around 20:14:38 GMT on Friday.
The epicenter, with a depth of 605.63 km, was initially determined to be at 21.8295 degrees south latitude and 179.3622 degrees west longitude, the Xinhua news agency reported.
No casualties have been reported.
---
Meteored
YouTube
Mon, 28 Jun 2021 10:23 UTC
---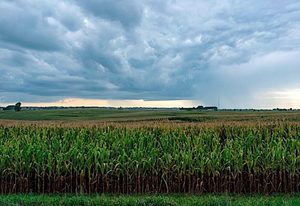 Ongoing drought in southern Brazil has already severely cut the production outlook for corn in the world's second largest exporter.
Gro's Brazil corn forecast yield model
has projected well below trend yields since the start of the season, and the USDA recently lowered its 2020/21 corn production forecast for the country by 3.5 million tonnes to 98.5 million tonnes.
Now, risk of an early frost in the country's second largest producing state means yields could fall even further.
Already tight global corn supplies mean further declines in Brazil's crop could necessitate demand rationing. There's little room for the United States, the world's largest corn producer, to offset supply deficits from Brazil. US corn supplies are tight and
prices have rallied 44% since January
. Further production declines in Brazil would mean an even tighter global balance sheet unless the US crop achieves above-trend corn yields.
Gro's weather forecast models indicate that the risk of frost will persist throughout the week, with temperatures below freezing expected in Paraná, Rio Grande do Sul, and Santa Caterina until July 2
.
Gro's Brazil Corn Yield Forecast Model
, which updates daily at the district level, will be able to capture any of the damage in near real-time.
---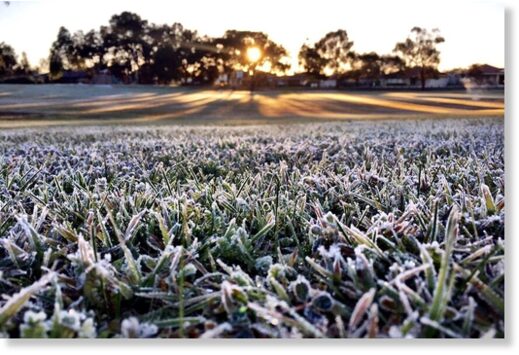 Perth has shivered through one its coldest starts to winter on record, while a series of cold fronts late in the month failed to bring the city to even average rainfall.
Figures from the Bureau of Meteorology (BOM) show the mean temperature for June, a combination of maximums and minimums, was 12.9 degrees —
the second coldest June on record and the coldest for 26 years.
BOM climatologist Yanhui Blockley said it was largely driven by a cold front in late June which brought a strong and cold air mass up from the Antarctic.
"[It] brought a period of not just cold nights but daytime temperatures in the mid-teens," she said.
---
Jonny Tickle
RT
Thu, 01 Jul 2021 06:40 UTC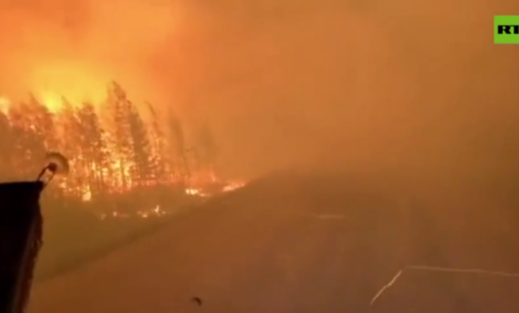 The notorious Road of Bones in Russia's Far East has been cut off by hellish wildfires as forests lining the famous and dangerous route burn in the summer heat. Approximately 40 kilometers of the highway are inaccessible.
Videos posted online show how the road is covered in flames, with smoke causing very limited visibility. Earlier in the week, local authorities revealed that
they would artificially induce rain to fight against the wildfires.
Around 69,000 hectares of wild land were reported to be ablaze.
Constructed during the Soviet era, the Road of Bones was built using forced Gulag labor, and its construction caused the deaths of thousands of prisoners. It is the only road connecting much of the region.
The section engulfed in flames is in Yakutia's Tattinsky district, a five-hour drive east from the region's capital Yakutsk.
---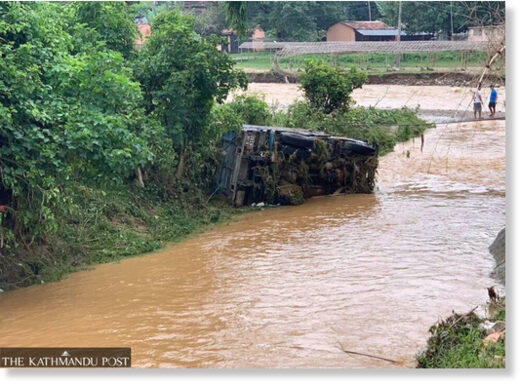 After three weeks of arrival in the country, monsoon continues to affect people by disrupting road networks and sweeping away houses and farmlands.
Floods and landslides caused by heavy rainfall inflicted loss of lives and property in several places of the country on Thursday.
In Chitwan, at least two persons died while three others went missing in separate incidents of floods and landslides. A woman died after being struck by lightning, said police.
According to Deputy Superintendent of Police Surya Thapa, a landslide at Rapti Municipality-12 swept away two houses and an animal shed.
"A body was recovered while three persons have gone missing in the landslide," said Thapa.

A 52-year-old man died after being buried in a landslide at Kalika Municipality-11 in Chitwan district.
---
Mr RCSekhar worlds weather videos
YouTube
Wed, 30 Jun 2021 10:27 UTC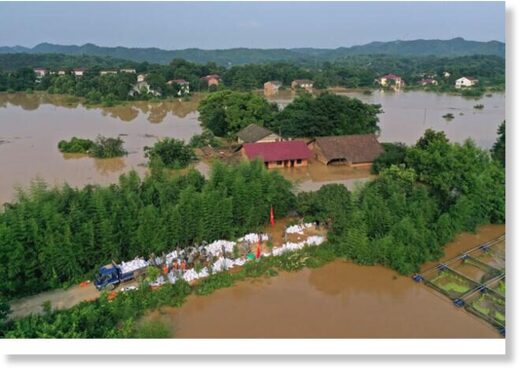 The bridge was washed down in the flood.
On June 28, Henan Linzhou area encountered extreme weather, leaving a mess after the violent storm... High-rise exterior windows were scraped off, big trees were uprooted, colored steel houses were overturned, and many cars were smashed.
Last night, rainwater had already invaded from the northern part of Hechi. With a sound of muffled thunder, the rain officially broke out. There were heavy rains in Hechi City, from local heavy rains to extremely heavy rains.
Starting on June 29 this morning, heavy rains began to raging in various towns and villages in Dahua, rivers surged, and mudslides occurred frequently.
The towns of Duyang and Yantan in Dahua were the most severely affected areas. Some residential houses and shops were washed into the road by the flood and vehicles parked on the side of the road were stranded and washed away.
---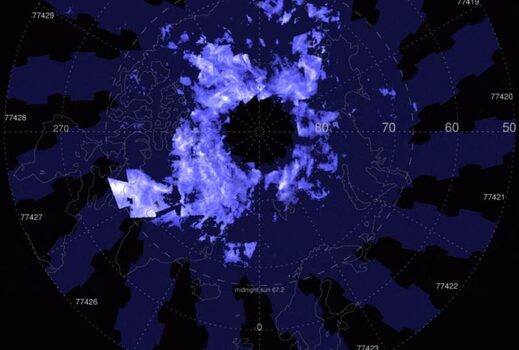 NASA satellites have revealed that the mesosphere -the layer of the atmosphere some 30-50 miles above our heads- is COOLING and contracting
.
Using decades of data and a number of satallites, a team at NASA have identified a cooling mesosphere.
"We had to put together three satellites' worth of data," said Scott Bailey, atmospheric scientist at Virginia Tech in Blacksburg, head of the new research, published in the
Journal of Atmospheric and Solar-Terrestrial Physics
.
"You need several decades to get a handle on these trends and isolate what's happening," continued Bailey, who goes on to blame the usual "greenhouse gas emissions" for the observed changes
-well how else would they have obtained funding-
however, Bailey also mentions "solar cycle changes, and other effects".
Together, the satellites provided about 30 years of observations, indicating that the summer mesosphere over Earth's poles is cooling four to five degrees Fahrenheit and contracting 500 to 650 feet per decade.
Comment:
These SOTT articles on noctilucent clouds are from just
last month
:
As explained in Pierre Lescaudron's book,
Earth Changes and the Human-Cosmic Connection
:
The increase in noctilucent clouds is one of the effects - among others - of increased dust concentration in the atmosphere in general, and in the upper atmosphere in particular. We suspect that most of this atmospheric dust is of cometary origin, while some of it may be due to the recent increase in volcanic activity.
See also:
Chemtrails? Contrails? Strange skies
---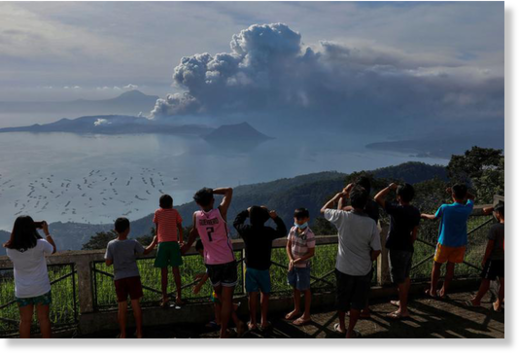 THE Philippine Institute of Volcanology and Seismology on Thursday raised Alert Level 3 over Taal volcano after its main crater spewed a "short-lived dark phreato-magmatic plume one kilometer-high with no accompanying volcanic earthquake".
"This means that there is magmatic intrusion at the main crater that may further drive succeeding eruptions," Phivolcs chief Renato Solidum told
The Manila Times.
Phivolcs recommended the evacuation of those living near Taal Volcano Island (TVI) and in the high-risk villages of Agoncillo and Laurel, Batangas due to possible hazards of pyroclastic density currents and volcanic tsunami.
---