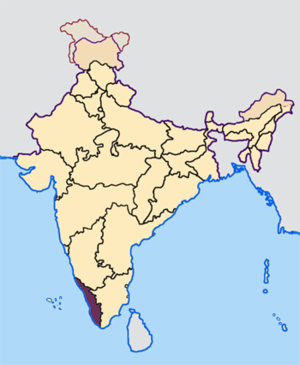 A string of neolithic posthole sites, considered to be used by ancient people for the construction of pillared halls, have been found in Palakkad district in south Indian state .
A group of researchers, led by V Sanal Kumar, Director of the Palakkad-based Geo-Heritage Archaeology Research Centre, recently unearthed around 13 such sites in various locations of the district.
While a large number of sites were found in the rocky plateaus at Thenmala in Western Ghats in the Palakkad gap zone, some others were found on the banks of Ikshumathipuzha--a tributary of the Gayathripuzha flowing through Kollengode, Muthalamada and Elevanchery here.
The remnants of a similar site was also found at Polpully, about 20 km away from Thenmala, researchers said.