The remains of a Roman bath house have been found by Network Rail engineers working on the site at the corner of Borough High Street and London Bridge Street which is being redeveloped as part of the Thameslink Programme.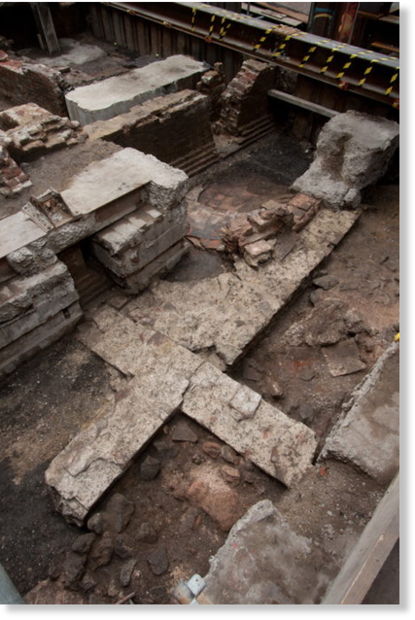 The site, formerly occupied by a fish and chip shop and a nightclub, was cleared to make room for the new railway bridge across Borough High Street which was installed earlier this year. A new office building is planned for the corner site.
Network Rail has commissioned a team of specialist archaeologists from Oxford Archaeology and Pre-Construct Archaeology to excavate the site.