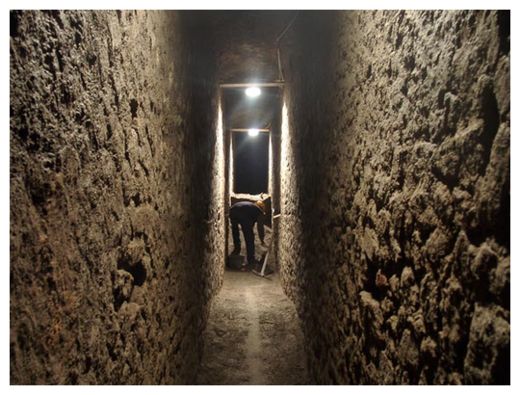 You might turn your nose up at sifting through hundreds of sacks of human excrement, but researchers are doing just that in Italy - and happily.
The unprecedented deposit is said to be yielding new insights into everyday life in the ancient Roman Empire.
Admittedly, at 2,000 years old, the feces "isn't remotely unpleasant," Roman historian Andrew Wallace-Hadrill said. "There's absolutely no scent. It's exactly like earth compost."
Ten tons of the stuff has been excavated from a cesspit beneath the ancient town of Herculaneum, near Naples.
Flushed down sewers from apartment blocks and shops, the deposit - the largest collection of ancient Roman garbage and human waste ever found, researchers say - dates to about A.D. 79. That year a catastrophic volcanic eruption of Mount Vesuvius buried Herculaneum, along with its more famous neighbor, Pompeii.
Lost jewelry, coins, and semiprecious stones from a gem shop have been found, along with discarded household items such as broken lamps and pottery, according to Wallace-Hadrill, director of the
Herculaneum Conservation Project,
a Packard Humanities Institute initiative.
And, coming from a onetime district of shopkeepers and artisans, the organic material has revealed just what your run-of the-mill Roman might have eaten in this coastal town, according to project scientists, who collaborated with the British School at Rome and the archaeological authorities for Naples and Pompeii.