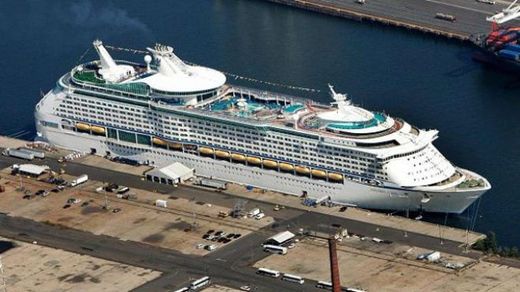 The Centers for Disease Control and Prevention are investigating how more than 300 people have fallen ill on board a ship cruising the Caribbean.
The CDC said Saturday that health officials would board Royal Caribbean's Explorer of the Seas Sunday, when it is scheduled to dock at St. Thomas, U.S. Virgin Islands.
In all, 281 passengers and 22 crew members have reportedly fallen ill during the voyage, with most reporting vomiting and diarrhea. The CDC said it was not immediately clear what had caused the apparent outbreak. In response, the agency said that the ship's crew had stepped up its cleaning and disinfecting actions, encouraged passengers to report possible new cases, and prepared for new crew members to join the voyage midway through the journey.