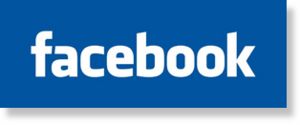 The New Jersey teacher is the second this year to be involved in a controversy over a post on Facebook. Experts say cases like this are multiplying.
Once again, a Facebook post has gotten a teacher into trouble.
The Paterson, N.J., school district suspended a first-grade teacher Friday to investigate charges from parents that she wrote on Facebook about feeling like a "warden" and referred to her students as future criminals, the
Record
newspaper reports.
"We are seeing more of these cases," says Francisco Negrón, general counsel of the National School Boards Association.
Whether or not a district has a specific social media policy, he says, "the question is one about teacher judgment." District officials will need to consider the details, but the types of comments alleged in this case "show not only bad judgment, but are also hurtful to students and simply inappropriate."
Paterson school board president Theodore Best told the Record: "You can't simply fire someone for what they have on a Facebook page; but if that spills over and affects the classroom, then you can take action."
In February, the suspension of Pennsylvania high school teacher Natalie Munroe for Facebook posts about unnamed students sparked widespread debate about what's appropriate when teachers use social media.