Society's Child
Vodpod
Sat, 21 May 2011 00:00 UTC
---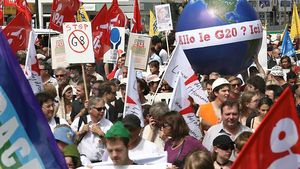 Thousands of anti-globalization activists protested in the French city of Le Havre Saturday against a G8 summit of rich nations to be held in the north coastal region next week.
"G8 get lost, people first, not finance," declared the main banner of the gathering that organizers said drew 7,000 protesters, while local officials said the turnout was about 4,000 at the demonstration which ended without serious incident.
---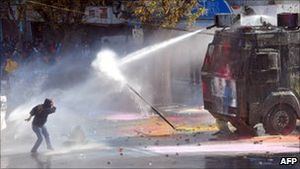 Police in Valparaiso, in Chile, have clashed with demonstrators protesting against government policies.
A protest march was timed to coincide with President Sebastian Pinera's annual state of the nation address.
Demonstrators held up signs opposing the government's environmental, education and labour policies.
---
Tens of thousands of people massed in the center of Chile's capital Friday night for new protests against the government's plan to dam two wild rivers in the country's southern Patagonia region.
Most demonstrators were peaceful, but bands of hooded protesters attacked police and smashed shop windows and damaged other property along a 10-block stretch of Santiago's main avenue.
---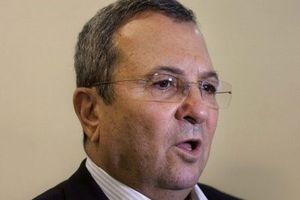 Israeli Defense Minister Ehud Barak has approved the construction of 294 new illegal Jewish settler units in the occupied Palestinian land.
The settlements are to go up in the Beitar Ilit settlement in the occupied West Bank, AFP reported on Sunday.
The Israeli regime occupied the West Bank alongside the other Palestinian territory of East al-Quds (Jerusalem) in 1967 and later annexed both. The international community has refused to recognize neither the capture nor the annexation.
---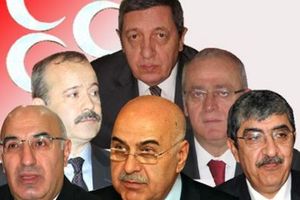 Six senior politicans in Turkey's opposition Nationalist Action Party (MHP) have resigned amid a sex scandal, shortly before national elections.
Turkish media say the six, including four vice-presidents, quit following threats to publish compromising videos.
Four other senior MHP leaders resigned earlier this month after secretly filmed images were posted online.
---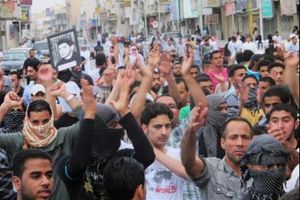 Saudi protesters have poured into the streets in the eastern city of Qatif, condemning Manama's brutal crackdown on anti-regime demonstrators.
Expressing solidarity with Bahraini protesters, Saudi demonstrators on Friday urged the government to stop helping Manama in suppressing the uprising in the neighboring country and immediately withdraw its troops.
---
Saudi police moved to head off what appeared to be shaping up as a nationwide protest against the country's ban on female drivers, arresting one of the event's organisers yesterday and shutting down a Facebook page dedicated to the planned protest.


Manal al Sharif, a 32-year-old computer security consultant, was taken from her home in Al Khobar around 5.30am local time, according to Waleed Abu al Khair, a lawyer and human rights activist in Jeddah. Her brother was also arrested, Mr Khair said.
---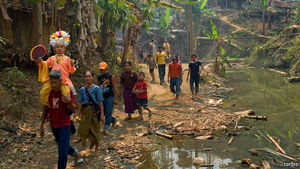 As Myanmar's isolation eases, ethnic Karen who fled worry they may be forced to return
Slowly Myanmar's isolation is fading. In November the regime held a general election, admittedly heavily circumscribed but the first in two decades. It then released the opposition leader and Nobel laureate, Aung San Suu Kyi. A formal transfer from military to civilian rule took place last month. No one doubts that the soldiers are still in charge. But more countries are loosening policies designed to shackle the regime. The European Union has relaxed some sanctions. America, which has appointed a special envoy to Myanmar, wants to engage. The UN's point man on Myanmar has just paid a rare four-day visit to the country. And now the ten-member Association of South-East Asian Nations (ASEAN) says it may give Myanmar the ASEAN chair for the first time in 2014 - assuming "steady progress and political developments" continue on their present course.

Comment: And so we see, it only requires the appearance of change for the EU and US to quietly remove sanctions. Business as usual, now that the world is no longer watching.


---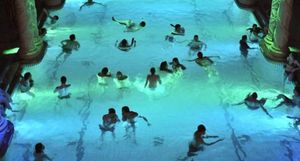 A German insurance company decided to reward the success of its sales staff in a rather unusual way - with a prostitute-filled orgy.
While most organisations might show their appreciation for their employees with a free night out or a generous bonus package, insurance giant Munich Re decided a night of sex was the best way to keep staff motivated.
One of its divisions, Ergo, has admitted an orgy in a Budapest spa was organised in 2007 to reward particularly successful salesmen, with guests able to take prostitutes to bed and 'do whatever they like.'
But a participant in the orgy has revealed that far from being a chaotic free-for-all, the occasion was extremely well organised, with prostitutes wearing colour-coded armbands and receiving stamps after rendering their services.
---