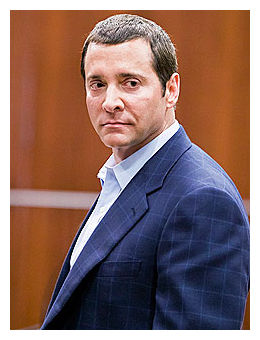 When James Arthur Ray lifted the heavy tarp door and beckoned his devotees into a wood-frame dome, they obeyed. Tall and confident, Ray watched them enter one by one, more than 50 of them. Stooping under the low ceiling, they crowded into the dark, windowless space and sat in two tight rings around a pit filled with heated stones.
Many had spent more than $10,000 to be there, in what Ray called his "sweat lodge." It culminated five days with the self-proclaimed "catalyst for personal transformation" at Angel Valley Spiritual Retreat, a ranch near Sedona, Arizona. During his "Spiritual Warrior" program, he'd asked participants to shave their heads, spend 36 hours in the desert meditating without food or water, and play the "Samurai Game," in which a white-robed Ray, playing "God," declared people dead, forcing them to remain motionless on the ground.
Before they entered the dome, he warned them his final test was a symbolic death. "You are not going to die. You might think you are, but you are not going to die," he said, according to several attendees. Around 2:30PM on October 8th, 2009, he lowered the tarp, closing off the only source of light and oxygen. The ceremony began.
James Arthur Ray had gone from obscure motivational speaker to self-help superstar. After more than a decade of writing and lecturing, he'd appeared in
The Secret
, a 2006 film touting "the law of attraction" - a belief that "thoughts become things." Positive thoughts attract positive outcomes,
The Secret
promised; a dream life awaits anyone with a properly focused mind.
Oprah gushed over the film, twice showcasing its stars and telling her audience, "Watch it with your children."
The Secret
became a cultural phenomenon; a companion book sold 19 million copies. Ray soon appeared on
Larry King Live
to say, "Well, Larry, science tells us that every single thing that appears to be solid is actually energy. Your body is energy. Your car is energy, your house, everything, money, all of it is energy."
The Today Show
, Fox Business News, and local network affiliates followed. He toured the country while guesting on smaller venues from Tom Green's internet talk show to
Coast to Coast AM
with George Noory. He even judged a Miss America pageant. "Whatever you fear or love will come into your life," he'd repeat for his agreeable hosts.