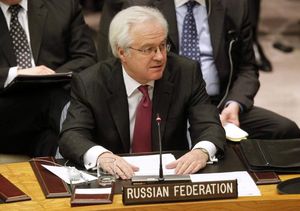 Russia has warned that foreign military intervention in Libya could trigger an all-out war with the West.
"Any bombing of Libyan territory could provoke a large-scale conflict between the so-called West and the so-called Arab world," a Russian Parliament leader said commenting on French and British plans to carry out aerial attacks in Libya.
Russia will not take part in a military operation in Libya, a top Russian defence official said on Friday.
"No, this is ruled out," Chief of the Russian General Staff Nikolai Makarov told the Interfax news agency.