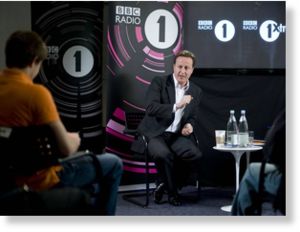 A dossier of statements from 17 serving and former members of the BBC's youth news service,
Newsbeat
, describes a "
climate of paranoia and fear
" in which they worked under an editor who has been moved following a year-long inquiry into bullying and harassment across the BBC.
The Independent
revealed
yesterday
that Rod McKenzie, one of the BBC's most experienced news executives, has been given a final written warning and moved to another role outside of the BBC network news department following complaints by more than 30 current and former members of staff. Throughout the disciplinary process Mr McKenzie has disputed the claims against him, and has since pointed out that some of the claims were not upheld.
Statements seen by this newspaper detail alarming levels of distress experienced by young BBC journalists who are required to produce news for Radio 1 and 1Xtra's audience of 16-29 year old listeners.